District News
National News
Welcome to the Shepparton Lions Club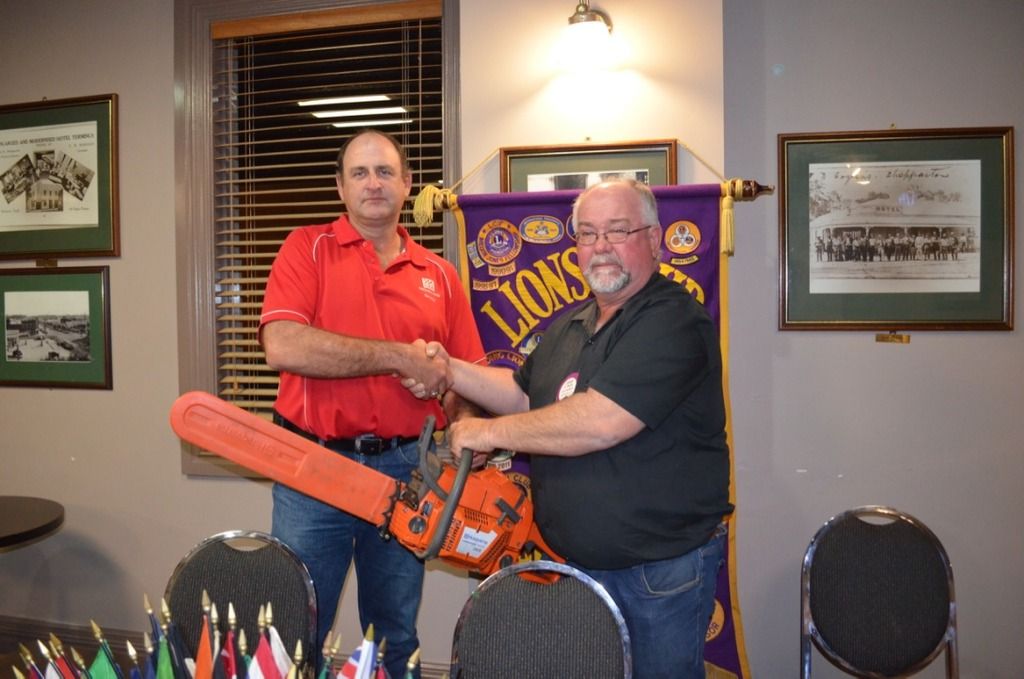 Above Ray McManus [Captain of the CFA Arcadia] with Lion Chris Scott
Shepparton Lions recently donated a chainsaw to the Arcadia CFA, to help with their wood drive to raise money for an ultralite vehicle to aid with the fighting of fires in the local area.
We are the Lions
We meet the needs of our local communities and the world.
 
Our 1.3 million men and women in 205 countries and geographic areas conduct vision and health screenings, build parks, support eye hospitals, award scholarships, assist youth, provide help in time of disaster and much more.
 
Join us in making our communities and the world better places to live.
Becoming a Lion
Lions club members are men and women who strive to make a difference in their local community as well as in communities worldwide. Their volunteer efforts go beyond the support of vision care, to addressing unmet health and education needs worldwide.